For two decades, Martha has been enthusiastically exploring her uniquely curated vibrance path that she continues to share with her students in New York City and online. Prior to this, she was a health care attorney and followed her cultural and familial conditioning that lead her to do what she felt she should do. (If that sounds familiar to you, I understand you!) In 2000 she was emotionally devastated from a divorce and committed to seeking truth, love and abundance. She dedicated her time to exploring what genuinely interested her rather succumbing to the programming of trying to be what was valued by others. She was not an intellectual, nor an extreme athlete, nor a great chef, nor many other roles that she felt others wanted for her. Although it was unpopular in her social circles at that time, she immersed in yoga practices, books, music, workshops and teachings because they created a new sense of authentic happiness similar to seeing her beloved son's smile and enthusiasm. Yoga practice connected her to her soul, an experience of inner vibrancy independent and unshakable from other people or things. Over the years, her studies expanded into other holistic well-being modalities and the totality of her pursuits form the varied body of work she currently offers in New York City.
Baptiste Power Vinyasa Yoga teaches powerful breath, body and movement unification

Pilates

ignites core musculature and elongation
Jivamukti Yoga offers spiritual practices, chanting and links teachings to practical life
Anusara Yoga teaches deep inner and outer body alignment and introduces the concept of opening our hearts
Iyengar Yoga teaches impeccable precision of body alignment
Chakra Studies reveal the energy centers of our being and their correlation with physical, mental, emotional and spiritual balance and atunement
Reiki offers hands on healing and balancing of energy centers
Heart-Centered Meditations open us to balancing overworking minds and create heart centered presence
Yamuna Body Rolling and Footwork stimulates bones, opens chains of energy and unlocks stagnation in tissues
Aromatherapy creates mental and emotional shifts by having a powerful olfactory effect, affecting moods and energy levels

Divine Feminine Embodiment

studies activate feminine power, creativity and aliveness
Color Vibration Studies harmonizes inner essence with our external physicality
Tantra unlocks and opens sexual nerve pathways and unifies our feminine and masculine selves, creating inner wholeness
Martha continues to explore and share what fascinates her, as she knows from experience that living this way causes a life of vibrancy. Her own transformations give her students both the permission and confidence to shift to the new paradigms they are wanting. In fact, she recently changed her name from Lisa to Martha, her given middle name, as she honored her preference and took action.  In addition to her private work offering yoga, life coaching, color vibration work, and sexual healing, she has been teaching group yoga classes at Equinox since 2005, was the founder of Central Park Yoga 2006-2013 and her one hour Yoga DVD is used by hundreds of students at home and while traveling. Her experiences of studying and teaching for 20 years, being a parent of a 22 year old, a health care attorney, and working with clients with injuries allow her to relate with and impact a broad clientele. She offers her work in kindness, generosity and love and is grateful to know the cumulative impact this work has on the world.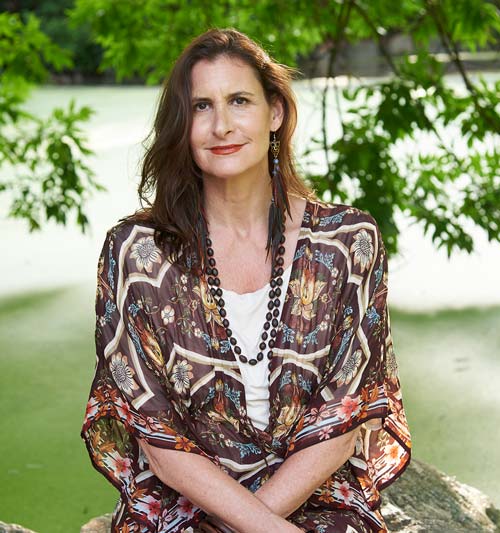 "I have been taking yoga with Martha for the past ten years! Her presence, knowledge and sense of humor have helped me grow in my practice year after year. She holds the group but is available and aware of each individual in a class. I am inspired by the way she attends trainings and shares her own growth as a teacher. I'm a psychotherapist and I use much of what I learn from Martha in my professional practice." – Ginger