I offer spiritual counseling live, by video, or by phone, to integrate yoga, meditation and color work into life's practicalities. Regular practices create deep inner shifts and it is essential to have compassionate and directional support for them. Applying spiritual teachings requires processing, deeper understandings and someone to hold you accountable.
Vibrancy Coaching is a re-education of what you learned in school and from your family, including dismantling beliefs and behaviors that are outdated for you. Each session is unique and focusses on the interests or challenges that are present. Topics may include: healthy relationships and boundaries; finding and living your life's purpose; speaking your truth; parenting; single parenting; eating as nourishment; prioritizing self-care and honor; learning how to be sovereign; business development; and life transitions. Each time we incorporate new awarenesses and actions into our practical lives, our feelings of vibrancy elevate and life expands. 
Books about consciousness offer new truths, re-educate your mental operating systems that are ready to be opened and open your heart.  
Recommended Reading
A New Earth by Eckert Tolle
Eastern Body Western Mind by Oneida Judith
I Have Become Alive by Swami Muktananda
Light on Life BKS by Iyengar
The Four Agreements by Don Miguel Ruiz
Journey Into Power by Baron Baptiste
Jivamutki Yoga: Practices For Liberating Body and Soul by Sharon Gannon David Life
The Diamond Cutter by Geshe Michael Roach
The Artist's Way by Julia Cameron
Loyalty To Your Soul by H Ronald Hulnick PhD, Mary R. Hulnick PhD
You Can Heal Your Life by Louise Hay
Polishing The Mirror by Ram Das
Paths To God by Ram Das
A Woman's Worth by Marianne Williamson
The Law of Divine Compensation by Marianne Williamson
The War of Art by Steven Pressfield
Attached. The New Science of Adult Attachment and How It Can Help You Find—And Keep—Love by Amir Levine, M.D., and Rachel S.F. Heller, M.A.
Love, Light and Laughter: Find the love you want… Enhance the love you have…with relationship secrets of The Enchanted Couple by Monte Farber & Amy Zerner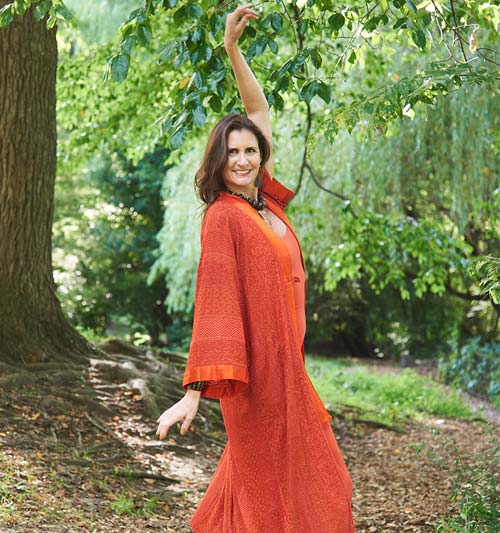 "My sessions with Martha always make me feel more present, relaxed and confident. Martha excels at listening and observing, and she possesses an innate ability to know what I need to work on at any particular moment. For almost four years, Martha has made a huge impact on my life and my personal growth." – Russell
"Before working with Martha I tended to hide in clothes and didn't want to show myself to the world. After Martha did my colors, and with her support, I started to wear clothes and styles that made me come alive in a totally new way. I am rejoicing in the creativity and beauty of who I am and shifting from judgment of myself to self-love. It's a revelation! In Martha's presence I feel seen as my full expression. She has a gift for helping women experience their deepest essence so they can transform their relationship to color, self expression and the world! I highly recommend working with her." – Felice